- THE RICHARD MILLIMAN -
Michigan Journalist of the Year Award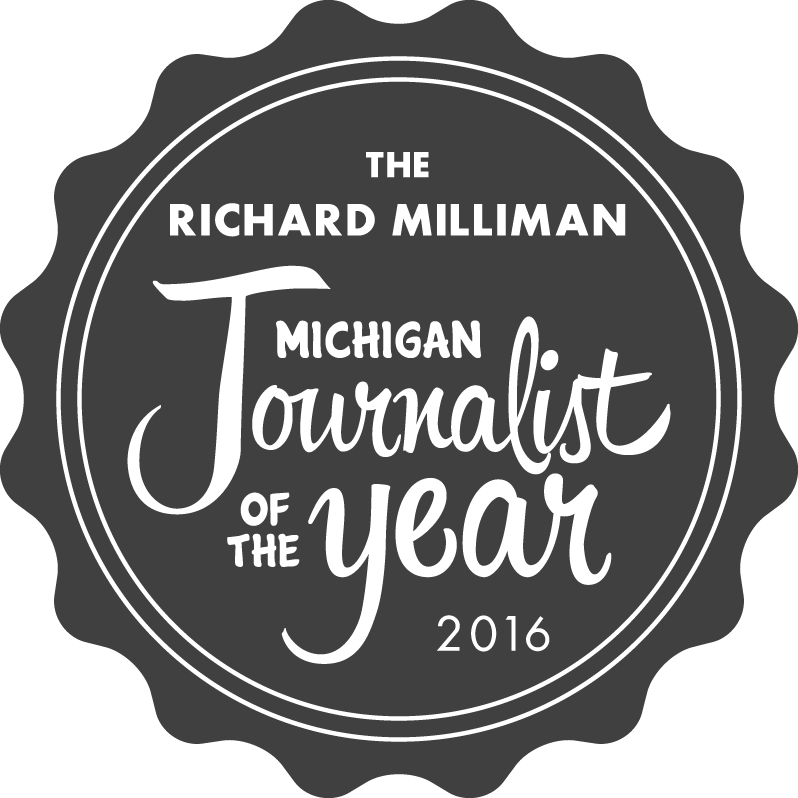 Detroit News team wins Michigan Journalist of the Year
Two Detroit News reporters who teamed up to expose the use of dangerously dirty surgical equipment at a major Michigan hospital were today named winners of the Richard Milliman Michigan Journalist of the Year award for 2016 in an annual competition sponsored by the Michigan Press Association Foundation.
The winners, Karen Bouffard and Joel Kurth, were chosen by a panel of five judges representing Michigan media and academia. They will share a $1,000 prize.
In an awards ceremony at the annual convention of the Michigan Press Association in Grand Rapids, the MPA Foundation also recognized Julie Mack of MLive/The Kalamazoo Gazette and Ron Fonger of MLive/The Flint Journal who tied for second place in the judges' voting. Mack was honored for a body of work during 2016 and Fonger for his extensive coverage of the Flint water crisis.