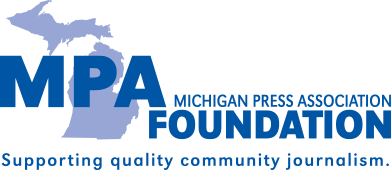 MPA Foundation Annual Scholarships
Since 1990, the Michigan Press Association Foundation has awarded scholarships to journalism students at public and private universities in Michigan. Each year, 11 student journalists have the opportunity to receive a $1,000 scholarships as they continue to pursue careers in journalism.
Congratulations to the 2018 scholarship recipients!
---
MPAF will begin accepting 2019 scholarship applications in the fall upon announcement.
Application and support material must be submitted electronically on or before Monday, Nov. 18, 2019 at 5 P.M. to Diana@Michiganpress.org
---
Michigan Press Association Foundation & National Newspaper Association Foundation News Fellow Program
The MPAF seeks candidates for the 2020 Washington DC News Fellowship.
The purpose of the program is to develop news skills in young journalists by looking at issues from a community newspaper perspective.
All materials must be submitted by November 30, 2019 deadline for consideration. Please email them with your name and "Fellowship" in the subject to Lisa@michiganpress.org