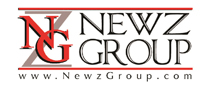 In 2008 the Michigan Press Association Board of Directors approved a plan for all members to upload each edition of their newspaper instead of sending two print copies to our "World Headquarters" as part of their member dues obligation. Now there's an easier way to upload your newspaper: the Michigan Press Association Publisher's Portal.
Why do this? What's in it for you?
Protection for public notice advertising in print. This portal allows all public notice advertising to be directed to www.mipublicnotices.com, which is a key weapon in our battle with those who want to pull notices out of your newspaper. This aggregated, fully searchable, website provides an online version of every public notice published in a Michigan newspaper at no cost to government. Please help MPA make this site as valuable as possible by providing your newspaper in an electronic format. The instructions are on the next page.
Money! For years each member allowed MPA to re-sell their clips to clients like the National Weather Service (who wanted every news story about any tornado in any community) and keep all the proceeds from that sale. Now we're improving that service to generate revenue for YOUR NEWSPAPER TOO. Uploading your electronic edition will guarantee payment of any royalties generated from the service.
Archiving. The new publisher portal features a text-searchable archive containing all pages sent digitally. This creates a remote and secure research and storage tool for you and your staff AND... also serves as a backup archive if your content is ever damaged or lost. Sending your editions through the portal is fast, easy, and removes the need to upload via FTP. You can also see what dates and files have been received. This helps ensure that your staff does not miss sending an edition.
The instructions on how to upload are below. Please have your IT or circulation staff review it and send an email to Roselie@michiganpress.org to obtain a username and password to access. You can call her at 517-372-2424 and she will try to answer any questions you might have.
Thanks for helping us help you protect your public notice advertising and create new revenue streams for your content that protect your digital assets.